Presents
UKC PTCA CH UFR USR
Tarjac's Tinker Toy
of Fox Briar
UKC Top Ten 2011
Sire: Tarjac's Clancey ( Mason Bred )
Dam: Tarjac's Tincera
Whelped: May 5, 2010
*****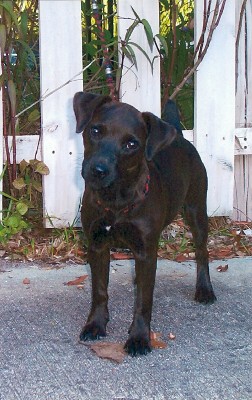 * Tink @ six months *
We are pleased to have acquired this
beautiful pup from my old lines !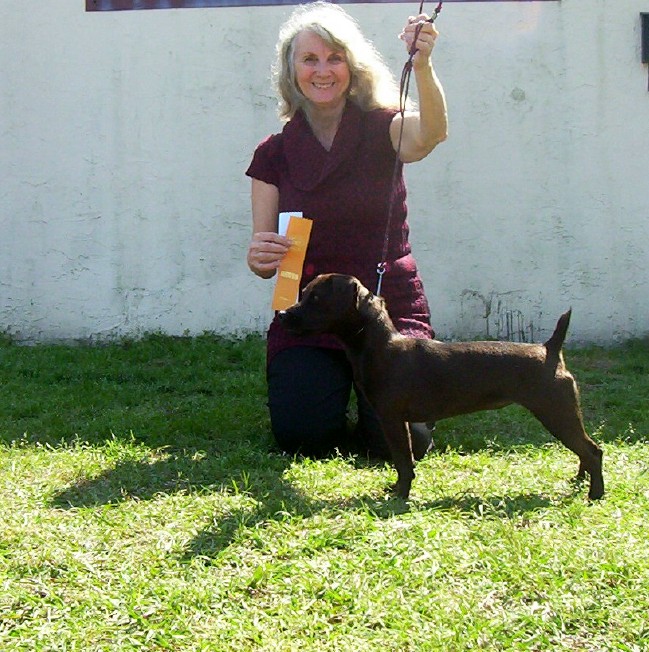 Tink * BOB * FSHA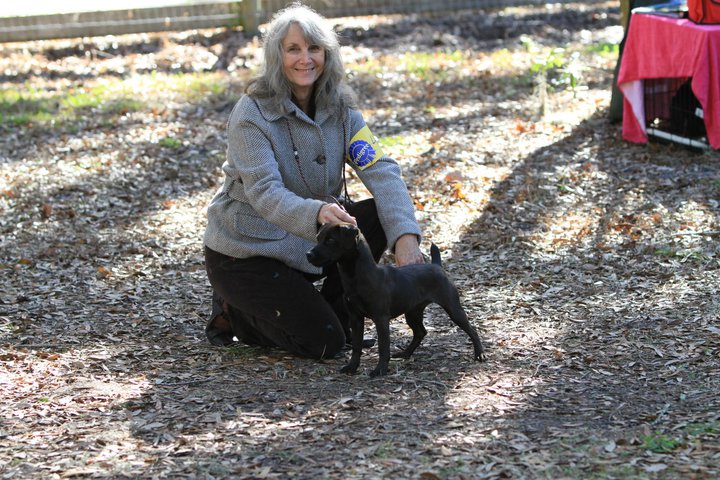 photo by Richard Hunter
Tink waiting ringside @ HAAHTA

Watch for Tink to make her debut in the
showring & GTG this fall ! This is one small
package of dynamite !

Tink is her dam's namesake.Named in honor
of Tincera ( Tinker ), with blood
tracing back to old Nuttall , she is destined
for greatness. Fourth generation of Fox Briar
breeding. She is a grandaughter of our
prolific sire CH Badakhashan Beauregard HOF
& a great grand daughter of our outstanding
producing bitch CH Poorhill's Shanty.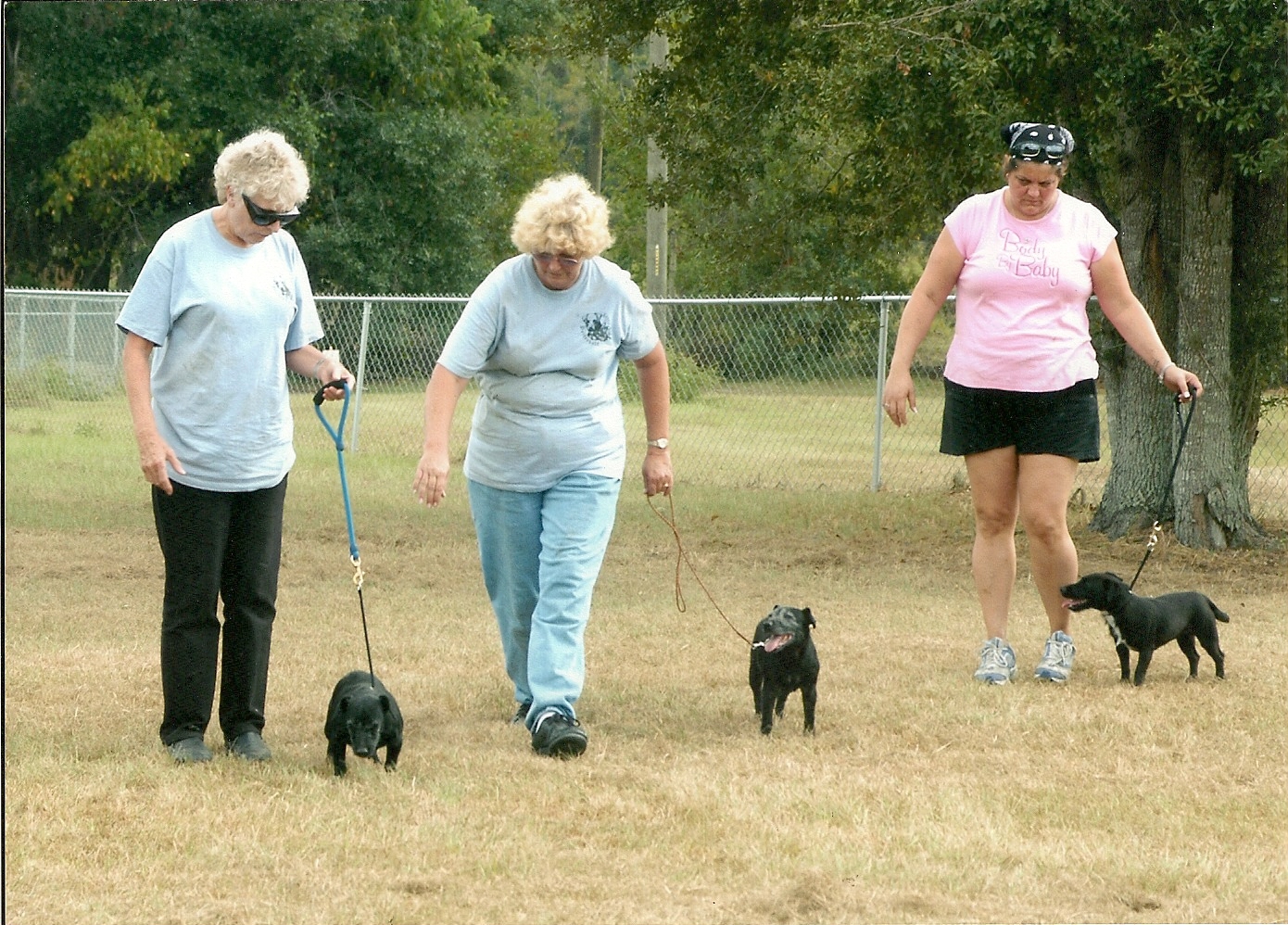 Pictured at 2006 PTCA Nationals (from left )
Grand dam * Badakhashan Shillelagh ("BB")
Great grand dam * Poorhill's Shanty
Dam * Tincera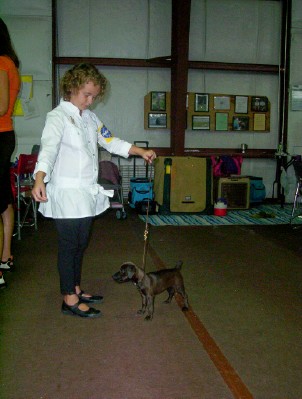 Billie E Green with Tink
Billie is a tremendous handler & helped
us show one of our Champions at HAAHTA.
Billie was in great demand all weekend as a handler.
Her family members are Berger Picard breeders in FL.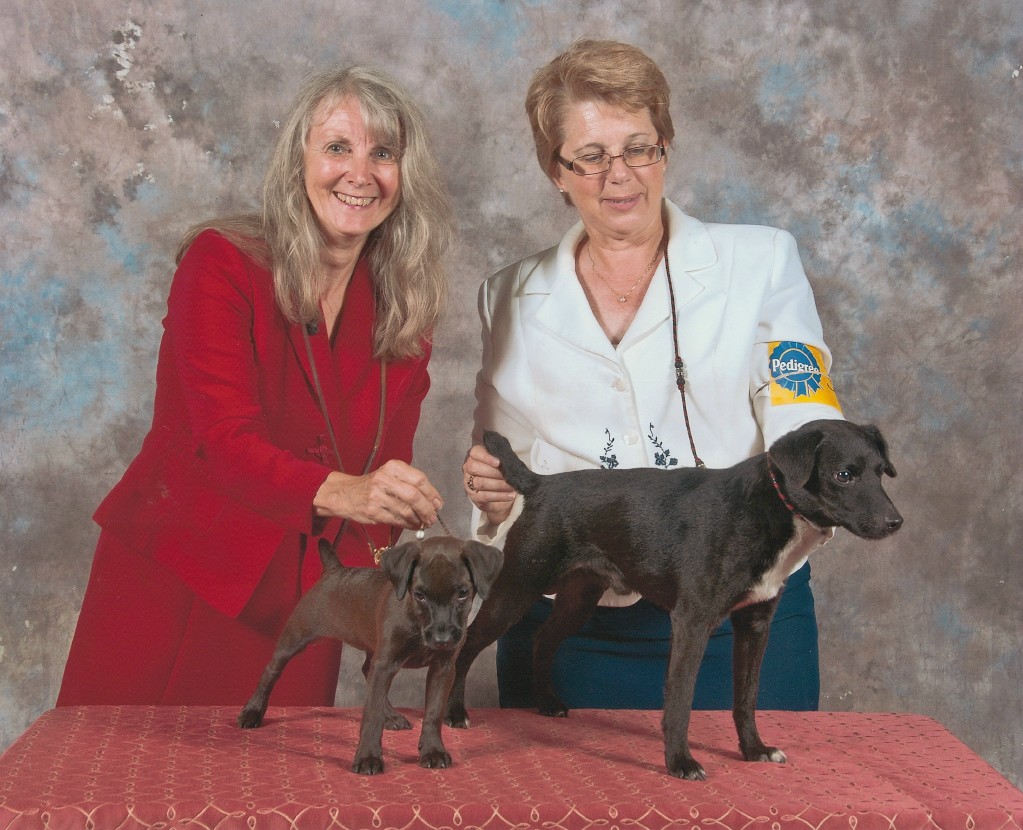 First Family Portrait
Grandfather Beau circa 2000
Grand daughter Tink circa 2010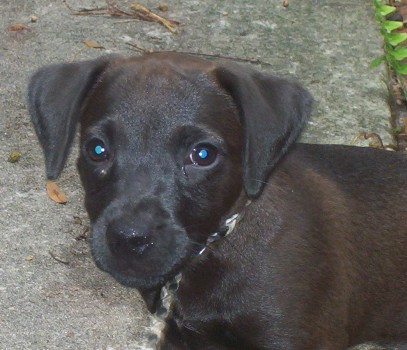 Achievements: " Tink " is from the same bloodlines that gave us UKC GR CH/PTCA CH Omega COG & UKC/PTCA CH Cinnamon. She has big shoes to fill but know she is up to the challenge ! Watch for her to explode on the show scene ! Triple T..triple threat !

Pedigree UKC PTCA CH Tarjac's Tinker Toy of Fox Briar

Parents
GrandParents
GreatGrandParents
SIRE Tarjac's Clancey COG Bred by David Mason

Mason's Short Stop

Mason's Hovie
Adkins Honey
Mason's Foxy
Mason's Goldie HOF
Mason's CS Lilly HOF

DAM Tarjac's Tincera

UKC GRCH/PTCA Ntl CH Badakhashan Beauregard HOF COG

Bred by Fox Briar

Lost Lake Lady Godiva
Badakhashan Kimberwicke TC
Badakhashan Shillelagh COG Bred by Fox Briar
Fell's Shenanigan COG Bred by David Mason
PTCA Ntl CH Poorhill' Shanty COG